the english webpage is currently being updated
opdrachtgever: stad fulda
project: bemiddeling aankoop hedendaags design
tijdens de tentoonstelling 'design & dynastie' is het fulda porselein uit de 18e eeuw extra door uniquole onder de aandacht gebracht. de historische topcollectie is gepresenteerd in combinatie met hedendaags porselein van simone doesburg. de opdrachtgever en bezoekers van de tentoonstelling waren zo te spreken over deze opstelling dat de stad fulda heeft besloten om de gehele collectie aan te kopen! de opstelling zal ook precies op deze manier blijven op de locatie blijven staan.
de hedendaagse set bestaat uit diverse schalen en kommen met speciaal voor de tentoonstelling gemaakte glazuren, passend bij het fulda porselein. een aanwinst voor de stad.
brand strategist dutch dubai – worldexpo 2021
during the upcoming world expo in dubai the dutch pavilion presents sustainable innovations in the area of water, energy and food systems. the spectacular architecture of the pavilion, shaped like a biotope with a circular climate system, is designed by v8 architects from rotterdam. the architecture applied embodies our country's innovations in sustainable energy, water management, agriculture and circularity.
commissioned by the ministry of foreign affairs uniquole is responsible for the cultural image of the pavilion (the aesthetics, the architecture and the arts) and all communication. monique ruhe has been appointed as artistic director of the pavilion and has selected artists, including amongst others joep van lieshout, berndnaut smilde, jurgen bey and theo jansen.
drawing: v8 architects
for information regarding the architecture, art and design of the pavilion please contact info@uniquole.nl.
client: ministry of foreign affairs
project: culture promotion world expo dubai 2021
op wereldtentoonstellingen tonen landen hun innovaties op allerlei gebied. maar landen zijn natuurlijk ook trots op hun cultuur. in dat kader selecteerde uniquole de mooiste kunstwerken uit nederlandse musea waaronder het mauritshuis, het rijksmuseum en panorama mesdag. op voorspraak van uniquole worden deze museale topstukken in een audiovisuele presentatie geprojecteerd in het auditorium van het nederlands paviljoen in dubai. het paviljoen geeft niet alleen richting aan een duurzame toekomst maar toont ook het rijke hollandse erfgoed.
foto erik smits | nachtwachtzaal rijksmuseum.
in opdracht van het ministerie van buitenlandse zaken.
client: mondilab
project: image strategy new brand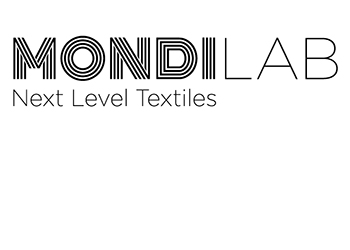 uniquole adviseert mondiart over de strategische positionering en het in de markt zetten van een nieuwe high-end bedrijfsmerk. mondilab positioneert zich voor de hogere verkoopsegmenten, manifesteert zich in de internationale designwereld en speelt zich in de kijker van grote architectenbureaus. uniquole benaderde opera design voor de ontwikkeling van het grafisch ontwerp van de nieuwe huisstijl. nicole uniquole is art director van mondilab en verantwoordelijk voor het ontwerp van de website en de presentaties in milaan en de dutch design week.
partner: netherlands enterprise agency
project: masterly - the dutch in milano
uniquole werkt nauw samen met de rijksdienst voor ondernemend nederland en het ministerie van buitenlandse zaken. deelnemers aan masterly (het nederlands paviljoen tijdens de salone del mobile in milaan) kunnen gebruik maken van starters international business – vouchers. met vouchers op het gebied van coaching, missie en kennis worden deelnemers in de gelegenheid gesteld om zich nog krachtiger internationaal te presenteren. de rvo ondersteunt masterly deelnemers met kennis van zaken over internationaal zakendoen, het uitbreiden van het internationale netwerk en het positioneren van het eigen bedrijf in het buitenland. al meer dan 100 bedrijven en designers hebben van deze regeling succesvol gebruik van gemaakt. het nederlands paviljoen genereert slagkracht door vernieuwende samenwerking tussen deelnemers en een inhoudelijke programmering voor pers en professionals. in de courtyard van het paviljoen staan ondernemerschap, netwerken en het vinden van nieuwe afzetmarkten centraal. door de synergie met de ondersteunende programma's van buza en de rvo kan dit nog krachtiger worden neergezet.
client: province of south-holland
project: ontwikkeling buitenplaatsroutes
the province of south-holland asked uniquole to bring a number of stunning country estates to the attention of a broad audience, in a surprising and playful manner. collaborations were set up with villa maarheeze and the caldic collection. work by florentijn hofman floated on the raadhuis de paauw pond in wassenaar all summer long. an inspiring and informative publication guided bikers and hikers to the locations via beautiful routes.  
client: city of the hague
project: haalbaarheidsonderzoek koninklijk museum
the hague aspires to build a stronger profile based on the royal character of the city. with the presence of the royal family the city has substantial potential to attract international visitors.
in 2013 uniquole carries out a feasibility study to explore the possibility of a dutch royal palace. the central proposition is: how can a royal palace of national importance take shape, in order to attract a broad audience and become a tasteful icon for the city of the hague. The feasibility study offers insights into the execution concept, international benchmarks and trends, the location possibilities, required funding, exploitation and governing organisation
client: city of rotterdam
project: haalbaarheidsonderzoek nationaal designmuseum
dutch design is a global brand. still the netherlands, as opposed to many other countries, do not have a national design museum with international allure. commissioned by the rotterdam council and royal ahrend uniquole explored the possibilities of a national design museum in Rotterdam. this initial exploration contains the general feasibility of and options for a national design museum in central Rotterdam.
photo: frieda mellema | architecture series.
client: zeeuws museum
project: advisering imago
uniquole offered brand and image consultancy to the zeeuws museum, house style and collection policy. In addition to typography and image, this concentrated on a consistent routing between various departments of the museum. the beautiful characteristic zeeuws image has featured prominently in all expressions of the museum again ever since.
client: jan taminiau
project: consultant furnishing store shanghai
JANTAMINIAU's eerste winkel in azië opende onlangs zijn deuren voor het publiek. voor het interieur van de winkel in shanghai heeft jan taminau nicole uniquole gevraagd om de dutch design verhaallijn te bestendigen. nicole uniquole selecteerde de ontwerpen van ontwerper edward van vliet uit de collectie van leolux.
de ruimte in shanghai toont enkele van zijn meest iconische couture-jurken van de afgelopen 17 jaar, evenals een exclusieve nieuwe reeks limited edition kledingstukken en accessoires.
client: city of the hague
project: visualisation royal museum
unlike similar royal locations in other countries, paleis noordeinde and paleis huis ten bosch are not open to the public. commissioned by the hague council uniquole developed concrete plans based on the conclusions drawn from the feasibility study.
under the working title 'orange court the hague' a corporate story was created, along with a visual brand identity for both the basic layout of the location and the design of high-quality exhibitions. the orange court realises narrative exhibitions on the orange-nassau dynasty and the monarchy using works on loan. spectacular historic craftsmanship from the international royal collections is combined with exciting contemporary design and fashion from dutch designers. contacts with (inter)national lenders, amongst which the royal collection trust, have been consolidated.
client: cornelis kruseman foundation
project: visual brand identity cornelis kruseman foundation
comissioned by the cornelis kruseman foundation a new website and flyer material was developed. the visual representation of the collection takes centre stage. The foundation aims to draw more attention to the work of the famous nineteenth century painter cornelis kruseman (1797-1857) and his painting relatives.
client: museum meermanno
project: positioning and image advice
museum meermanno is the oldest book museum in the world. the museum has asked uniquole for advice on the future positioning and image of the museum. the advice was included in the subsidy application for basic infrastructure for culture at the Ministry of Education, Culture and Science (bis 2017-2020).
client: royal leerdam crystal
prjoect: orange vase
this collaboration between princess margarita de bourbon de parme and royal leerdam crystal was initiated by nicole uniquole. for the first time a royal leerdam crystal orange vase has been created by a member of the royal family itself. orange vases are a royal leerdam crystal tradition. since 1927 a special vase is designed for 'events of national importance' or memorable occasions within the royal family. these collectors' items, hand-shaped and mouth-blown in the centuries' old crystal factory, always comes in a limited edition. for the theme '75 years of liberty' the princess was inspired by birds and water
client: consulate general in milan
project: intermediary art & design collections
the consulate-general in milan connects nicole uniquole, curator of masterly – the dutch pavilion, with businesses and industries that intend to open a branch in Italy or companies that wish to innovate their existing branch.
for many international businesses it is unimaginable not to have their "own" furniture in the entrance hall, or that there would be no work on the walls by a photographer from their home country.
dutch businesses abroad until now don't take full advantage of this and with that miss out on opportunities.
uniquole is here, together with the consulate-general in milan, to change that.
client: city of harlingen | central government real estate agency
project: refurbishment of historic council chamber
with intermediary central government real estate agency and commissioned by harlingen council uniquole realised new high-quality rugs and carpets for the council hall and wedding hall of the city hall. in collaboration with maarten spruyt and tsur reshef various historical details of this state monument are incorporated in the design.
client: foundation national open monument day
project: advice for program open monument day
in 2015 the open monument day was based on the them arts & crafts. The foundation national open monument day  asked uniquole to create the inspirational document. country estates, museums and historic residencies are excellent locations for presentations on the mix between historic and contemporary excellence. The refined carved wood, the stunning architecture, the hand-painted wallpaper and beautifully in-laid flooring are the ideal backdrop for designers embracing craftsmanship in their newest creations.
client: royal delft
project: image strategist and art director
uniquole and royal delft have contributed to an effective dialogue between design and craftsmanship through their continued collaboration. commissioned by royal delft uniquole formulated a strategy in word, but mostly in visuals and image, for the historic royal delft collection based on deflt blue. as art director uniquole managed to match different dutch designers with the cultural heritage, for the renewed appreciation of authenticity, craftsmanship and local culture. results were shown at corso como in milan during masterly in 2019. the 'iconic collection' curated by uniquole was photographed by frieda mellema in a contemporary setting. the photography for royal delft continues to be provided by uniquole.
client: city of wassenaar
project: redesign city hall raadhuis de paauw
commissioned by the wassenaar council uniquole carried out research into new wall coverings for the city hall raadhuis de paauw. central to this was the history of the building in relation to contemporary design. the eighteenth-century building was once the residence of prince frederik of orange-nassau. architecture, history and royal allure were translated into contemporary design. the selection presented was applied during the renovation of the wedding hall.
client: kulturstiftung dessau-worlitz | anhalt dessau
project: mediation in purchase art collection
for the paleis oranienbaum exhibition uniquole decorated the mirror and crystal hall with works custom made by designer and glass blower bernard heesen. kulturstiftung dessau-worlitz, the owner of paleis oranienbaum was very impressed with the contemporary sparkle that restored this hall to its former glory. all selected objects exhibited in this hall were acquired at the recommendation of uniquole. as a result of mediation by uniquole the artist was commissioned to create another two large chandeliers with a diameter of 130cm for this hall. the mirror and crystal hall of paleis oranienbaum in this set up is still open to the public.